Bicol Int'l Airport expected to launch day operations by Oct. 7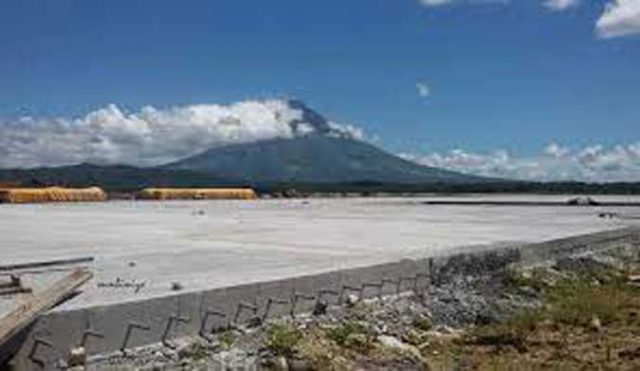 The Transportation department said Friday that the Bicol International Airport, which is now 90% complete, is expected to start day operations on Oct. 7. 
"With non-stop construction ongoing, the Bicol International Airport will be technically operational for commercial aircraft for day operations by 07 October 2021 and will be night-rated by 04 November 2021," the department said in a statement. 
Transportation Secretary Arthur P. Tugade expressed confidence that the airport project will be completed by September.   
Civil Aviation Authority of the Philippines (CAAP) Director General Jim C. Sydiongco said: "To safely operate the airport, the Department of Transportation and CAAP will continue to be steadfast in pushing for the finalization of (the) necessary activities, not only to support the administration's Build, Build, Build program, but also to achieve our goal of providing a safer and more comfortable travel experience to Filipinos." 
Mr. Tugade led the inspection of the airport Friday.  
"Among the facilities inspected were the gateway's runway lights, arrival area, check-in counters, and pre-departure area," the Transportation Department said. 
The airport lies in the shadow of Mayon Volcano, which officials hope can be promoted as a scenic gateway to the region. 
"The Bicol International Airport is expected to accommodate a total of 2 million passengers per year once it is fully operational," the department said. – Arjay L. Balinbin 
SOURCE: https://www.bworldonline.com/bicol-intl-airport-expected-to-launch-day-operations-by-oct-7/